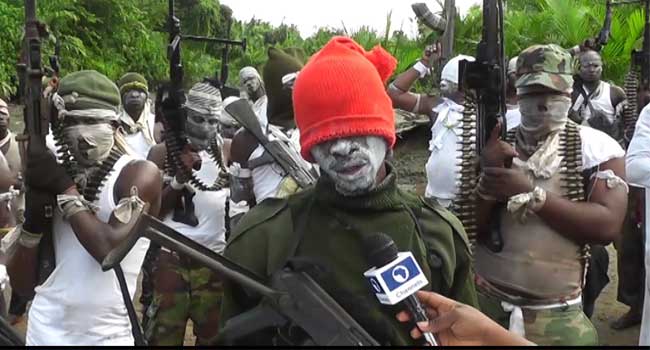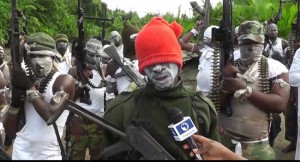 A group of militants in Akwa-Cross Region under the umbrella of Bakassi Strike Force, have condemned in totality the activities of the Niger Delta Avengers in blowing up pipelines.
The Bakassi militants group says these attacks have a retrogressive effect on the economy of Nigeria.
Leader of the group, Simple Benjamin who was speaking at Esuk Mba, in Akpabuyo Local Government Area of Cross River State said that the Federal Government should listen to the agitations of the Niger Delta Avengers.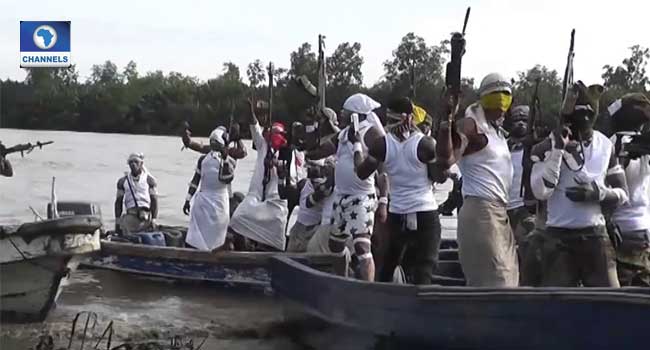 According to him, there is no struggle without a reason and so, government should adopt the approach of the American Ambassador to Nigeria who is an advocate for dialogue as war alone cannot solve their problems in tackling the issue.
The Niger Delta Avengers on Friday said that it has bombed yet another crude oil pipeline belonging to Agip ENI in Bayelsa State, Nigeria's Niger Delta region.
An explosion also rocked a pipeline operated by the Nigerian Petroleum Development Company (NPDC) at Sanomi Creek, in Warri, Delta State on Thursday evening but nobody has claimed responsibility for the blast.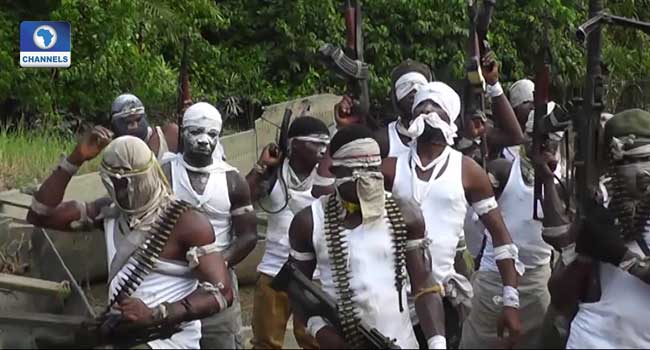 The Niger Delta Avengers, which has claimed responsibility for most of the recent attacks, on Wednesday, rejected an offer to dialogue with the Nigerian government.
Nigeria's oil output has fallen to a 20-year low due to a series of attacks on oil pipelines in the southern Niger Delta, home to much of the country's oil and gas wealth, in the last few months.