Patronise Local Meter Makers, Fashola Tells Electricity Companies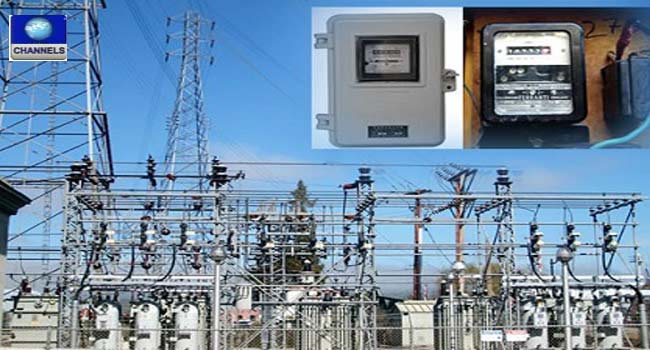 Nigeria's Minister of Power, Works and Housing Mr, Babatunde Fashola, has urged electricity distribution companies to patronise local meter manufacturers in the quest for mass metering system of their customers across.
At the 6th Power and Stakeholders Monthly Meeting held on Monday in Kano State, North West Nigeria, the Minister said the patronage of local manufacturers would help avoid foreign exchange problem associated with importation of meters.
Mr Fashola stressed that it would greatly save cost if made in Nigeria meters were patronised, pointing out that it is of same quality with the imported ones.
He believes that proper synergy between operators at the highest executive management levels, generating companies, distribution companies, transmission companies and various relevant government agencies would provide sustainable solution to the nation's power problem.
On the low supply of power currently being witnessed across Nigeria, Fashola told reporters that the activities of the Niger Delta Avengers had dropped power generation from 5,000 to about 3,000 megawatts.
"As of today, Nigeria rely only on hydro power from Jabba and other formations whose gas is not totally out," he said.
The militant group in Niger Delta region have claimed responsibility for most attacks on oil facilities in the region, crippling exploration activities.
The meeting agreed that in furtherance of aggressive metering plans, all distribution companies should embark on a sensitisation campaign to enable customers understand the need for metering system.
At the meeting were operators and stakeholders of the Nigeria's electricity industry and it was chaired by Mr Fashola.
The monthly meeting according to the minister was initiated to identify, discuss and find practical solutions to issues facing the Nation's power sector.
Presenting a communique at the end of the meeting, the Managing Director of the Kano Electricity Distribution Company, Mr Jamilu Gwamna, said the meeting acknowledged the need to put in place a more robust mechanism on information sharing between the Federal Ministry of Power, Works and Housing and generation and distribution companies as well as other stakeholders in the electricity industry.