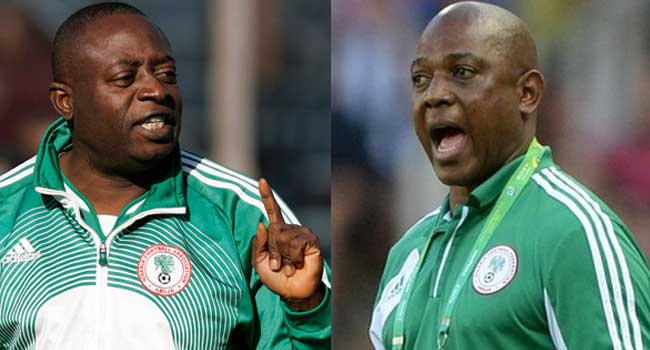 The House of Representatives has mandated the Nigerian Football Federation (NFF) to ensure immediate payment of entitlements due to the families of former Super Eagles Coaches, Stephen Keshi and Amodu Shuaibu.
Sponsoring the motion, Rep. Samuel Onuigbo noted that the two iconic Nigerians served the country as coaches and their demise is a huge loss to both national and the international community.
The House also urged the federal government to immortalize the football icons so as to encourage the younger ones to always give their best for the development of the nation.
The Technical Director of the Nigeria Football Federation, (NFF) Amodu Shaibu died on Saturday, June 11 at the age of 58.
The four–time coach of the Super Eagles complained of chest pains on Friday night and died in his sleep.
Amodu Shaibu's death came three days after the death of former Super Eagles Captain and Coach, Stephen Keshi.
Amodu Shaibu had Coach Keshi as his assistant at the 2002 Cup of Nations in Mali.