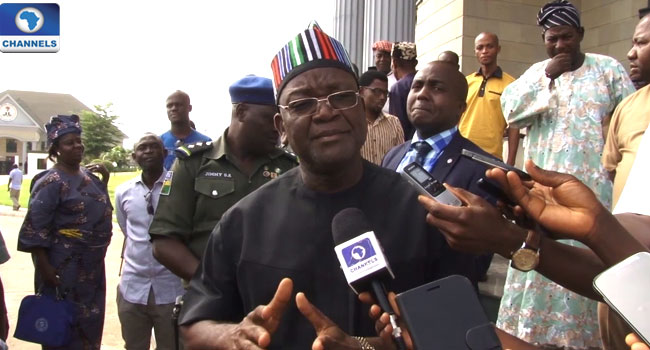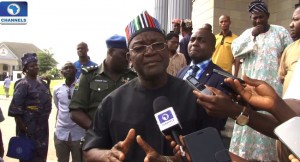 The Benue State Government and the joint labour unions in the state have agreed to further borrow billions of Naira to clear unpaid workers' salaries in the state.
The parties arrived at the decision on Wednesday at a town hall meeting organised by Governor Samuel Ortom to intimate the unions of the harsh economic realities facing the state and to take advantage of the window created by the Federal Government for another round of bailout package.
Civil servants in Benue State are taking to the streets, establishing small scale businesses and farming activities following months of unpaid wages and the directive to take advantage of the work free Fridays in the state.
The 'food basket of the nation', as the state is referred to, which accounts for 30% of Nigeria's food production capacity, is now looking inward on how to generate income to manage state affairs, including payment of salaries to the workforce.
The President of the Nigerian Union of Local Government Employees (NULGE) Benue State Chapter, Terungwa Igbe, giving his opinion on the crisis of ghost workers and illegal manipulation of the payroll system, said the government had more pressing concerns to address than fishing for ghost workers.
Governor Ortom, who inherited a five-month salary arrears upon assumption of office, has been able to avoid industrial crisis with labour, by opening up the books on the receipts from the Federation Account.
Most Nigerian states are facing difficulties in paying its workers' salaries caused by drop in the price of crude and subsequent reduction in daily output.
Resurgence of militant activities in the Niger Delta region of the nation, with oil facilities blown up, has further depleted the nation's revenue, with the nation producing less than a million barrels per day.
Critics have said that the earlier the country's economy improves, the better for many state Chief Executives who, since taking over as governors in May 2015, have been drawn in labour related crisis over their inability to pay worker's wages.