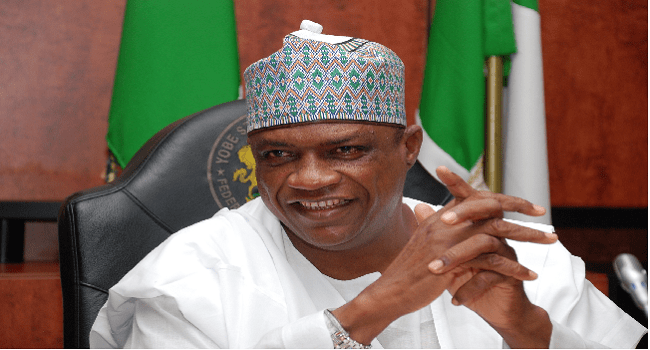 The Yobe State Governor, Mr Ibrahim Gaidam, says his administration has committed the sum of 4.4 billion Naira from the 10 billion Naira 'bailout funds' it acquired from the Central Bank to capital projects.
Governor Gaidam gave the figure on Wednesday while explaining why his administration obtained the loan in the first place.
He told Channels Television in Damaturu, the capital of Yobe State, that the loan was aimed at accelerating the execution of new and ongoing social development projects, as part of the administration's drive towards moving the state forward.
The Governor said: "So far, the sum of 3.5 billion Naira has been dedicated to some ongoing road projects ranging from certificates of valuation on jobs so far executed by contractors across the state".
He further explained that the 600 million Naira had been used for counterpart fund for the rehabilitation of three major hospitals in the major towns of Potiskum, Gashua and Gaidam as well as part payment of 150 million Naira for the supply of some hospitals equipment for the just concluded "200 bed" capacity hospital in Damaturu.
On agricultural development in the state, he disclosed that 100 million Naira was used for the clearing of 500 hectares of land in four major locations for irrigation farming and drilling of some boreholes in the state.
According to him, the state's irrigation farming would gainfully engage over 40,000 youth across the state.
While calling on the support of the people, the Governor stated that 5.6 billion Naira was still intact from the bailout fund and would be devoted to meaningful projects which would have lasting impacts on the lives of the people of the state.
Since the coming of the Gaidam administration in 2008, the bailout fund is the first loan the Governor has obtained from any financial institution within and outside Nigeria.