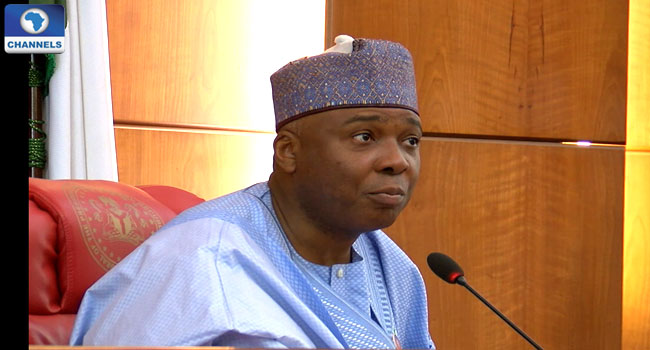 The Senate has asked the federal and state governments to ensure the full implementation of policies that seek to protect the rights of Nigerian children.
The appeal was made in a resolution read by the Senate President, Dr. Bukola Saraki, on Thursday at the Upper Chamber of the National Assembly in Abuja, to commemorate the Day of the African Child.
The Senate wants all children to enjoy the legislation of the Universal Basic Education, which provides for the education of all children in the country.
Senator Monsurat Sunmonu from Oyo State moved the motion, hich was supported by her colleagues, including the Leader of the Senate, Mr Ali Ndume.
They said the issues she raised needed urgent actions considering the plight of children in the country, especially those in the northeast.
A Senator from Ekiti State, Mr Biodun Olujimi, also called on the government to redouble its efforts to ensure that Nigerian children get access to quality education and their rights protected.
While members of the Senate may have stated their position on what needs to be done by the federal and state governments, child rights activists believe that protecting the rights of Nigerian children is the duty of all irrespective of class or status.