Interbank Trading Of Foreign Exchange Expected To Begin In Nigeria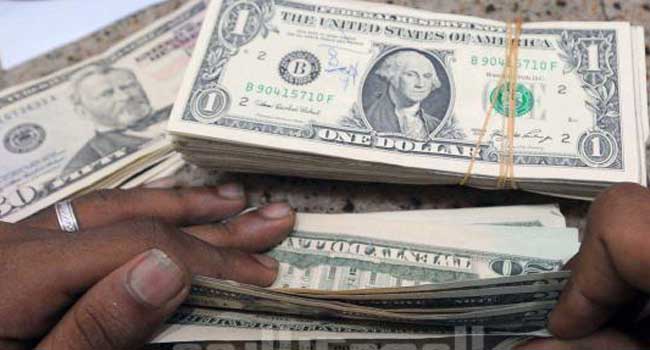 Interbank trading of foreign exchange is expected to begin on Monday in Nigeria, as contained in the highlights of the new flexible foreign exchange market policy released by the Central Bank.
Tenors and rates for Over The Counter (OTC) settled forex feature is also expected to be announced later in the day by the apex bank.
Highlights Of The Policy 
The Central Bank of Nigeria (CBN) released the highlights of the much awaited flexible foreign exchange market policy on Wednesday, weeks after the Monetary Policy Committee announced the introduction of the policy.
After its meeting of May 24, the CBN said the policy would allow the bank retain a small portion of foreign exchange for critical transactions.
Key notes released stated that the market would operate as a single market structure via the interbank market and authorised dealers and that it would be purely an exchange rate market managed via Thompson Reuters platform.
Part of the key notes is that the CBN would participate via periodic intervention and would introduce primary dealers that deal with the CBN on a two way quote basis.
The primary dealers are also expected to deal with other players in the interbank market.
Other aspects of the key notes are that there shall be no pre-determined spreads on forex transactions and all forex purchases shall be transferable while 41 items shall remain inadmissible in the forex market for forex transactions.
The CBN will also offer long term forex futures and sales of forex forwards for end users must be trade-backed.
The non-deliverable OTC forex settled trades will help moderate volatility. The OTC settled forex feature shall be on non-standardised amounts, the apex bank said.
Another aspect of the key notes states that proceeds of forex shall be purchased by authorised dealers at the daily interbank rates.
The new police which the CBN said was a market-driven trading system, is expected to end the central bank's 16 month fixed exchange rate policy.
After the highlights were released, Nigeria's capital market made remarkable gains, with most stocks appreciating in price.
No Need To Panic
One of the leading global rating agencies, Fitch Ratings had welcomed the decision of the apex bank, saying that the shift to a more flexible foreign-exchange regime could aid Nigeria to adjust to lower oil prices and support growth.
It however, warned that the implementation of the new forex policy may present challenges if not properly managed.
Fitch explained that establishing the new framework's credibility would be key to its effectiveness in attracting portfolio flows and Foreign Direct Investments (FDIs) to make up for lower oil export receipts.
Meanwhile, the CBN Governor, Godwin Emefiele, has reiterated that there was no need for businesses and investors to panic over the new forex policy, saying it will help address the imbalance in the economy.