Reps, Army Disagree Over Closed Roads In Nigeria's Northeast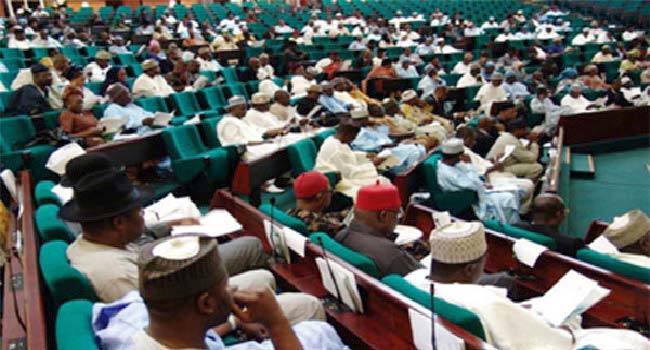 The House of Representatives and the Nigerian Army have disagreed over the continued closure of roads in some liberated towns in the nation's northeast.
The contention between the Theatre Commander of the counter-insurgency war tagged "Operation Lafiya Dole", Major General Lucky Irabor and the House Defence Committee was voiced on Monday during a visit to the theatre command in Maiduguri, Borno State's capital.
The seven-man committee led by Honourable Aliyu Isa said that their visit was part of a resolution of the House to investigate repeated complaints and petitions by members of the public in the region.
Mr Isa told General Irabor that while the National Assembly was in support of the military, there were concerns about operational modules and the failure to reopen closed roads, especially the Gwoza-Madagali road linking Borno and Adamawa states.
"We are here to investigate the continued closure of Madagali-Gwoza road, unlike other roads that the military has reopened.
"This is one of the major roads. The northeast has been closed down and a lot of people have been sending complains to the House, appealing to us to request the military to help reopen the roads for users," Isa stated.
Critical, Realistic And Factual Motions
However, the Theatre Commander cautioned the lawmakers against making resolutions based on mere complaints and petitions.
He requested that they should visit the areas in question and obtain firsthand information, before championing the cause.
"Your investigation wouldn't be complete without seeing the facts for yourselves. We have opened that road unofficially and life is already returning to Gwoza.
"And it's not because people are complaining. We are not moved by complaints but rather the situation we find ourselves in," Irabor stated.
The Army officer added that: "If there was a motion that was raised on the floor of the House, as lawmakers, one is at liberty to move such motions but I think what's more critical is that motions should be moved from informed positions (and) not from perception or long distance assumptions.
"It must be critical, realistic and factual giving accurate positions as they are".
General Irabor explained that the level of efforts that had gone into creating a secured environment for people to return to their homes at that part of the counter-terrorism operation informed partial opening of the road for humanitarian activities and returning displaced persons.
Some parts of Gwoza are reportedly home to the outlawed Boko Haram group and over the weekend, mourners were targeted for an attack in nearby Madagali Local Council of Adamawa State.