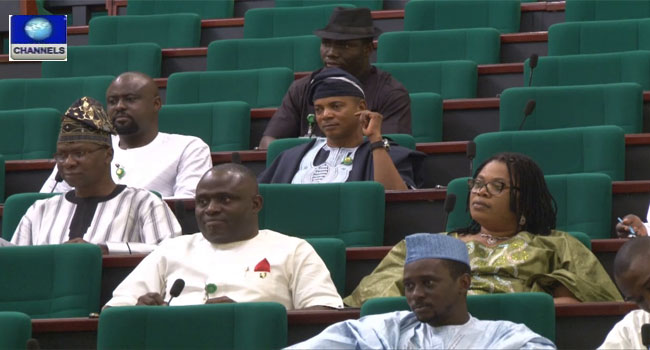 A bill for an Act to establish the Presidential Programme on Rehabilitation and Reintegration of the Presidential Amnesty Programme in the Niger Delta area of Nigeria has passed its second reading at the House of Representatives.
In a motion sponsored by Honourable Oluwole Oke, the sponsor outlined the need for the rehabilitation and reintegration in the Amnesty Programme.
Other lawmakers, supporting the passage of the bill, believe that the bill would ensure a legal framework for better implementation of the Presidential Amnesty Programme.
The bill was referred to the Committee on Niger Delta Affairs for further legislative input.
The Amnesty Programme was an initiative of the late President Musa Yar'Adua who had an indigene of the Niger Delta region, Goodluck Jonathan, as his vice president at that time.
It was proposed to end restiveness in the region which was at that time affecting the nation's revenue which largely comes from crude oil exploration.
The programme has suffered some set back that critics have linked the resurgence of militancy in the region to which is affecting the nation's oil output.