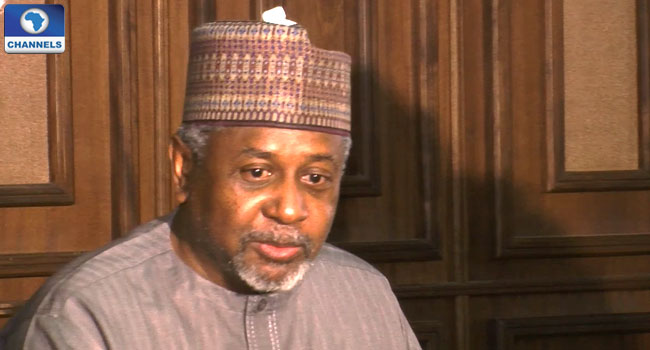 Former National Security Adviser, Col. Sambo Dasuki (Rtd) has told a Federal High Court in Abuja that he was being punished by some persons at the highest level of power in the country for the perceived offences he committed some years ago while in the military.
Dasuki, who did not name any particular person, said that the punishment being meted on him was unfortunate and is borne out of mere vendetta.
Counsel to Dasuki, Mr Joseph Daudu told the court that his client has rested his case and has turned to God for the ultimate judgment.
According to him, asking for a secret trial is a breach of the principle of fair trial because his client cannot be a threat to any witness, especially since he has been in custody since December 2015.
In the fresh motion argued by the prosecuting counsel, Mr Dipo Okpeseyi, the federal government prayed the court to allow its witnesses give evidence behind a screen to be provided by the court.
He held that the request, hinged on the fact that Dasuki as a former military chief, has loyalists across the country, who may jeopardize the trial if done in the open.
Okpeseyi told the court of the case of a government witness, who was involved in a serious accident, resulting in multiple fractures and injuries but however stated that in as much as he would not accuse Dasuki of having a hand in the accident, it has heightened the need to have the witnesses protected by the court.
Trial judge, Justice Ademola, has fixed ruling and continuation of trial for September 13, 14 and 15, 2016.