Sheriff Inaugurates Election Committee For Edo Governorship Election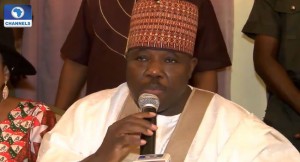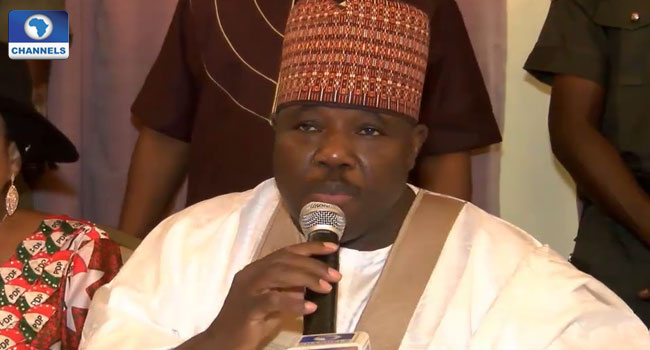 Three days after the Makarfi-led Caretaker Committee of the Peoples Democratic Party (PDP) conducted primaries for aspirants in the September governorship election in Edo State, the Senator Ali-Modu Sheriff faction of the party has set up another committee for the same purpose.
The embattled chairman told journalists at a press conference in Abuja that his committee will conduct another primaries for three aspirants who have bought forms from his faction.
He said the Independent National Electoral Commission (INEC) sent the party their guidelines for the primaries and he is determine to meet up with all the requirements set by the electoral umpire for the election.
The Election Committee, which has Sen. Hope Uzodinma as its chairman, is a new twist in the power tussle that has trailed the party's leadership since its aborted Port-Hacourt convention.
Inaugurating the committee, Sheriff cited Section 50(1) of the party's constitution which he claimed was derived from the provisions of relevant sections of the Constitution and the Electoral Act, as basis for his action.
The inaugurated committees include, Screening, Appeal, Ad-Hoc delegate, Ad-Hoc delegate appeal and the main Gubernatorial Primary.
According to him, the primary will hold on Wednesday, June 29, 2016 in Benin, the Edo State capital.
Mr Osagie Ize-Iyamu winner of was declared winner of the primary conducted by the Makarfi-led faction of the party.
Mr Ize-Iyamu won a total of 584 votes to emerge winner, beating his closest rival, Mr Matthew Iduoriyekemwen, who scored 91 votes to take the second place.
Mr Solomon Edebiri scored 38 votes to emerge third.
The Election was chaired by the Governor of Ebonyi State, Dave Umehi.