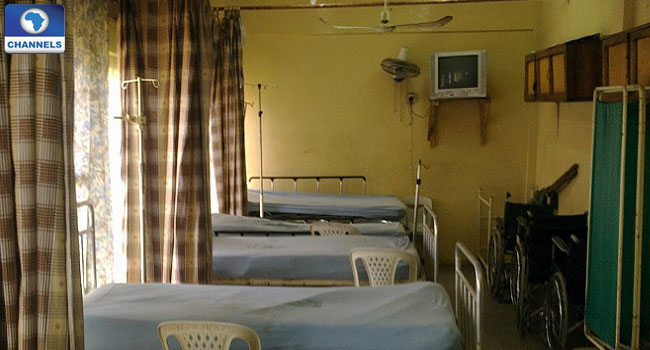 Patients at the Federal Medical Centre, Owo, Ondo State have called on the Federal Government and doctors to come to an agreement and call off the strike.
Channels Television, during a visit to the hospital, noticed that the usual hustle and bustle was absent, as only the Consultants, Senior Officers and Youth Corp Members were working and the orthopedic ward was occupied with patients, most of whom were accident victims.
The industrial action embarked upon by Resident doctors and the Joint Health Sector Union (JOHESU) has resulted in paralytic service at the Federal Medical Centre, Owo, Ondo State.
Nevertheless, the patients expressed satisfaction on the services at the hospital in spite of the strike.
They also appealed to the Federal Government and the striking workers of the hospital to agree so that the industrial action may end and full services returned.
The acting Chief Medical Director of the hospital, Dr Iliasu Ahmed, informed that the hospital has been receiving referrals from other hospitals from within and outside the state.
He added that the few medical personnel have been working hard to cope with the influx of patients.
Their plea came barely 24 hours before the National Association of Resident Doctors (NARD) called off the nationwide strike.
National President of the Association, Mohammed Askira, made the announcement during a press conference in Abuja, Nigeria's capital on Saturday, June 25.
While stating that it's decision was borne out of the need of alleviating the plight of Nigerians, who have been unable to access medical services during the period, he said official duties for the doctors will begin on Monday, June 27.