Ogun River: University Don Blames Human Activity For Hyacinth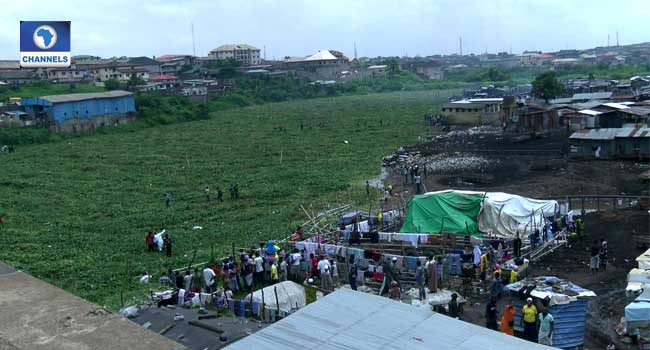 The Deputy Vice Chancellor of University of Lagos, Professor Oluwatoyin Ogundipe, has blamed human activities for the water hyacinth at the Ogun River.
He said this while leading a team of researchers from the University for a Field Work.
"Because of human activity going on there is on the increase, you have animals and other things they are working on being dumped in the river.
"You also have construction work going on here and the people throw some of the bamboo inside the river and because of that you have that blocking the pathway which the river is supposed to flow and pass the foot of the bridge.
"With that we have the accumulation of water hyacinth which has formed a mat on the river", he said
The field work, he says, is to throw light into the phenomenon that led to the accumulation of water hyacinth around the base of the Berger Bridge.
Professor Ogundipe who blamed it on human activities, called for a close watch of what goes on around that area.
The Ogun River flows under the Kara Bridge around Ojodu Berger area of Lagos.
A part of the popular Ogun River suddenly went dry on June 18, 2016.
Unidentified green plants are seen on the river while the water body has given way