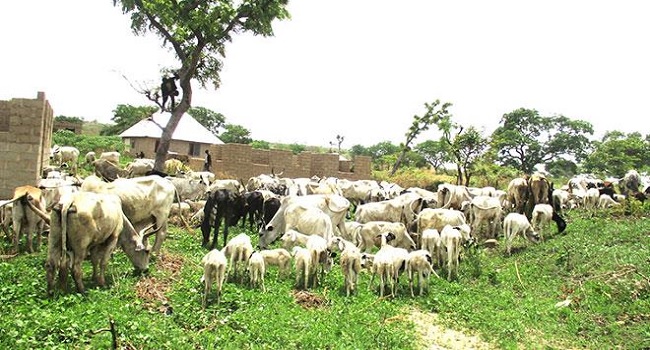 As the debate continues on government's plan to create grazing reserves around the country, federal lawmakers from the southern part of Kaduna State say they are against the policy.
Speaking to journalists in the National Assembly, the group made up of one Senator and five members of the House of Representatives, said the move is ill-advised and they believe the move is not a sustainable solution to the recurring attacks.
The lawmakers advised the Kaduna State Government to encourage herdsmen to acquire land and establish ranches in pursuit of their endeavours.
The Minister of Agriculture, Mr Audu Ogbeh, had suggested grazing reserve as a solution the herdsmen crisis, adding that it will create room for better livestock as well as greater yield of milk, which will cut out the 1.3 billion dollar spent annually on importation of milk to Nigeria.
He also said government has no plans to forcefully acquire any land for the proposed National Grazing Reserves in the country.
The Minister said the Ministry of Agriculture will work with federal lawmakers to fine tune the bill and also make necessary input.
Mr Ogbeh also noted that 50, 000 hectares of land have already been volunteered by 11 northern state governments .
The states that volunteered the 11, 000-hectare land are Plateau, Jigawa, Gombe, Sokoto, Adamawa, Kaduna, Kano, Katsina, Taraba, Niger and the FCT.