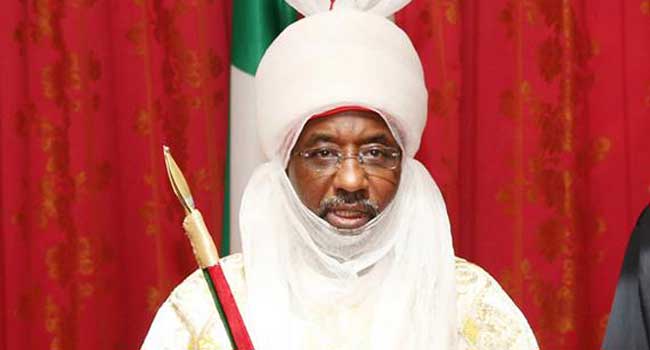 The Emir of Kano, His Royal Majesty, Mohammadu Sanusi II has urged the Acting Inspector-General of Police, Mr Ibrahim Idris, to strengthen his resolve to fight crimes in the country.
In his letter of congratulations to the IGP, Emir Sanusi, said he "received with great pleasure the news of the appointment of IGP Idris as the Acting Inspector-General of Police, and therefore wished to congratulate him on this lofty appointment.
"Though the appointment came at a very difficult time in the history of our nation with several security challenges, he has a firm conviction that with the experience and track record of the newly appointed IGP, he will overcome every stumbling block", he said.
He added that "we are aware of your passion for justice and truth. We are also aware that you have made considerable deposit into the bank of trust among the rank and file of your officers and we pray that these and other outstanding qualities of yours should come to bear as a guiding light in the discharge of this Herculean and crucial national assignment".
It would be recalled that IGP Ibrahim Idris once served as the Kano State Commissioner of Police.