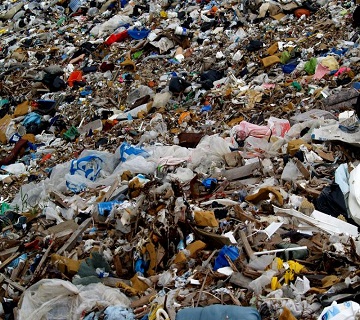 Environment experts have urged the Federal Government to convert Nigeria's industrial, municipal and domestic waste to wealth for the country and jobs for the citizens.
The experts, who are specialised in waste and asset management say Nigeria has thousands of tonnes of waste from its large population which can be recycled or converted to energy for power generation.
Speaking at the forum on Wednesday on Assets and Waste Management in Abuja, the British Deputy High Commissioner to Nigeria, Simon Shercliff, noted that at least 90,000 Britons earn a living managing waste.
He asked Nigeria to tap into this opportunity which environmentalists said was a great option in economy diversification.
The experts, however, noted that before Nigeria's waste can be converted to wealth, public enlightenment is necessary before legislation and enforcement will follow.
They also expressed the need for the government to buy into the programme for it to be possible.
In their remarks, the Ogun State Commissioner for Environment, Bolaji Oyeleye, and a consultant, Chidi Umeano, also proposed waste management as a good source of income for Nigeria, considering the increasing population.
Channels Television's Omelogo Nnadi, reports that Nigeria's population has been estimated to hit 250 million by 2050, adding that this increase in population also means a huge increase in waste generated, both domestic and industrial.