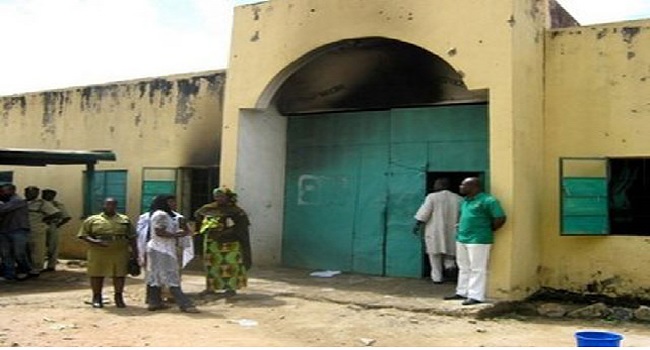 The House of Representatives has called for the installation of closed circuit cameras at strategic areas in Nigerian prisons.
The Chairman of the House Committee on Interior, Representative Adams Jagaba, made the call after members of the committee were taken round the Kuje Prison on Wednesday.
He was also reacting to the recent jail break in Kuje, a suburb in Abuja, where two inmates of the prison were said to have escaped four days ago.
The lawmaker said there was also an urgent need to recruit more personnel into the Nigeria Prison Service (NPS) in order to enhance security.
While highlighting some lapses observed during the inspection, he also spoke on the issue of awaiting trial inmates.
Mr Jagaba said that the National Assembly has made appropriate budgetary provision for more vehicles and arms for the service.
He also called for a proper investigation that would recommend proper sanctions for any negligence discovered.
In his response, the Deputy Comptroller-General (Operations) of NPS, Mr Emmanuel Ogundele, said an investigation was on-going on the jail break.