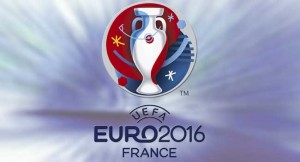 Poland coach, Adam Nawalka, says his captain and striker, Robert Lewandowski deserves better protection from referees as his team get ready for their Euro 2016 quarter-final against Portugal.
Lewandowski has been fouled 16 times during the tournament, more than any other player and well ahead of the nine fouls committed on Portugal's Cristiano Ronaldo.
He said his captain was physically up to the challenge, but believes referees are not doing enough to protect players from cynical and dangerous fouls.
Poland go into the game as slight underdogs having never previously progressed this far in an international tournament.
Meanwhile, Portugal coach, Fernando Santos, wants his players to be tactically flawless if they are going to be able to beat Poland in their Euro 2016 quarter-final in Marseille.
Portugal beat Croatia 1-0 in the last-16, with goal late in extra-time from Ricardo Quaresma after a good counter-attack involving Cristiano Ronaldo.
Portugal have already maintained their record of reaching the quarter-finals on all 10 occasions they have taken part at European championships.
Santos lauded Poland's defensive unity and collective spirit.