Pope Francis Preaches Peaceful Coexistence Among Osun Residents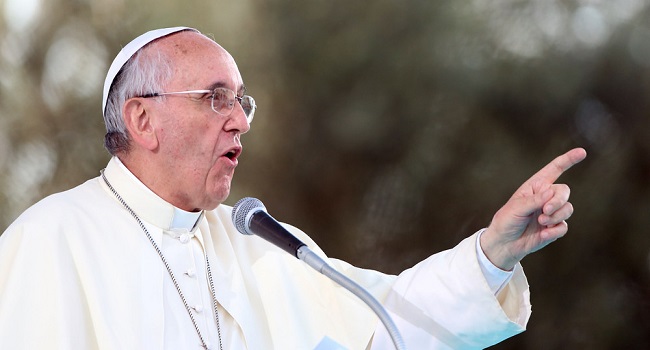 Pope Francis has called for peaceful coexistence among Nigerians, particularly residents of Osun State, irrespective of the socio-cultural and religious beliefs.
The Pope made the appeal during a visit of the Roman Catholic Church to Governor Rauf Aregbesola at the Government House in Osogbo, the state capital.
The Catholic Pontif, who was represented by Most Reverend Augustine Kassujja, said that dialogue instead of violence should be ensued in resolving issues of disagreement between people of diverse culture, tradition, religion and beliefs.
While welcoming the Catholic leadership to the state, the Osun State Governor, Rauf Aregbesola, expressed the commitment of the state government to working with all religious representations in promoting peaceful coexistence in the state.
He added that the virtues of tolerance, compassion, love and accommodation must be imbibed by adherents of different religions.