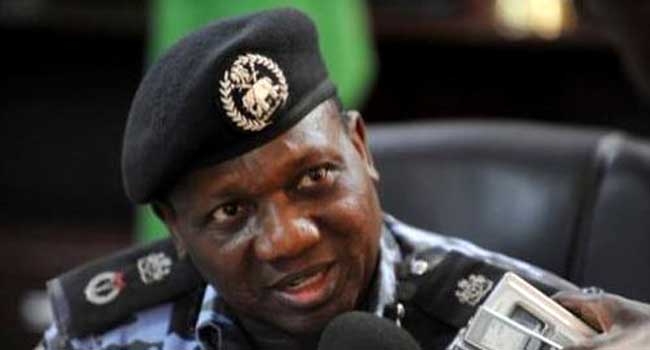 The Acting Inspector General of Police, Mr Ibrahim Idris, on Friday visited some communities and police formations in Delta State to assess and evaluate the security situation and activities of policemen in tackling security issues.
The IGP, who visited some oil producing communities, was accompanied by top officers of the security agency, including the Commissioner of Police in Delta, Mr. Zanna Mohammed.
He advised the people on the need to work in synergy with the Police to ensure a crime-free environment in their various communities.
The IGP, who landed at the Excravos Strip by Helicopter visited Ogborodo and Okporoza oil bearing communities in Warri South West Local Government Area of Delta state, where he was received by community leaders and moved straight for a town hall meeting.
During the interactive sessions, the Olaja Orori of Ogborodo, Dube Omadeli appealed to the IGP to establish a police station in Ogborodo and urged him to look at the pending matters that the community is presently facing.
In his response, the IGP promised to establish a police station and look into other security challenges being faced by the community.
At Okporoza Community, where the fear of the recent invasion of military personnel still grip the people, the IGP assured them of the police determination to assist them on security issues.
The people of Okporoza Community, appealed to the IGP to help in releasing the youths and students that were arrested during the military invasion of the community.