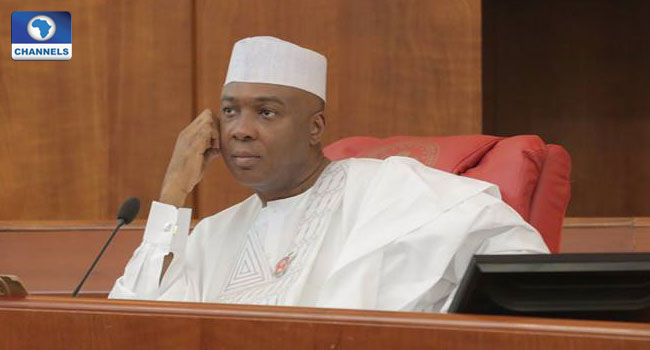 The Federal High Court sitting in Abuja, the nation's capital has adjourned the trial brought against the Senate President Dr. Bukola Saraki, and his Deputy Senator Ike Ekwerenmadu, the former Clerk of the National Assembly Salisu Maikasuwa and the current Deputy-Clerk of the National Assembly Mr. Benedict Efeturi.
Although all the accused persons where in court for the commencement of hearing in the case which was fixed for Monday, July 11, 2016, the Court Registrar informed parties that the court was on vacation, hence the case would be adjourned.
Speaking to journalist shortly after the adjournment, the Counsel to the Senate President, said that his client and the co-accused persons were ready for trial, but must obey the orders of the court.
On his part, the prosecuting counsel Mr Aliyu Umar, who has taken over the case from the Director of Public Prosecution in the Ministry of Justice, said that he was also ready for trial but had to succumb to the orders of the court.
The trial has been fixed for September 28, 2016, when the court would have resumed from its annual vacation.