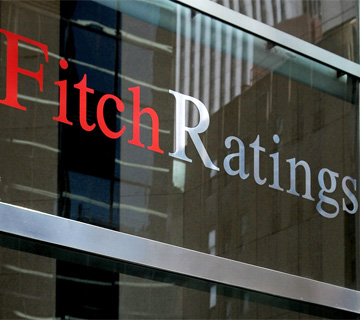 The Managing Director of First Bank of Nigeria, Mr Adesola Adeduntan, on Tuesday in Lagos, said that the lender's business activities are integrated with the Nigerian economy in a way that the bank's position could be impacted by Nigeria's overall performance and ratings.
Mr Adeduntan was reacting to the latest Fitch ratings report that shaved First Bank's issuer default rating to 'B' from B+, and FBN Holdings rating cut to BBB+ from 'A'.
The new head of Nigeria's largest lender says First Bank is proud to be associated with the Nigerian economy, but currently working to strengthen risk management processes and launch new digital channels, targeted at two million customers of the bank, in the first instance.
First Bank has an estimated ten million customers, which the lender plans to migrate onto new technology platforms, including off-site automated teller machines as well as agency banking.
Fitch ratings affirmed the issuer default ratings of eight Nigerian commercial banks and affirmed the viability ratings of all the banks.
However, the long-term foreign currency issuer default ratings of First Bank and UBA Group was downgraded to 'B' from 'B+' with a stable outlook.
The global rating agency downgraded the national long-term rating of FBN Holdings Plc to 'BBB+.
Fitch ratings also cut the bank of industry's long-term issuer default rating to 'B+' from 'BB-' and support rating to '4' from '3'.
The latest Fitch report expects Nigerian banks to remain profitable in 2016 despite slower asset growth and higher loan impairment charges.