Groups Condemn Security Personnel's Excesses In Bayelsa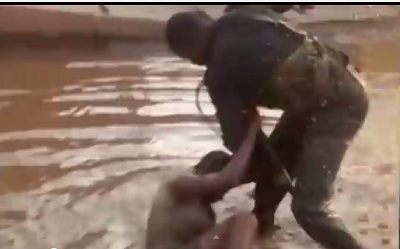 The human rights community in Bayelsa State has raised an alarm over the alleged excesses of armed uniformed men in Yenagoa and the violation of the fundamental human rights of citizens.
The Civil Liberties Organization, International Federation of Women Lawyers and other human rights organizations in a joint press briefing condemned the trend.
A student, Mrs Philomina Briggs, and Tonye Yemoleigh, a journalist with the state broadcasting corporation, were allegedly assaulted by armed security men recently.
Meanwhile the Bayelsa State Police Command says investigations are still on in the cases.