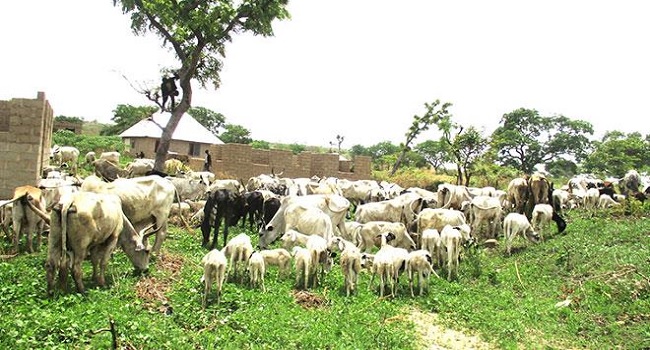 Lawmakers in Nigeria's South-south and South-east geo-political zones have opposed the proposed grazing bill of the federal government.
The legislators also urge their counterparts at the National Assembly to kick against the bill, saying it is not in the interest of the nation's unity.
The opinions were formed when they converged at Owerri, the Imo State capital, south-east Nigeria for the first parliamentary session of South-south and South-east State Assemblies to discuss the issues bothering on the proposed grazing bill as well as issues of militancy and bombings in the Niger Delta.
In his welcome address, the host and Speaker of the Imo State House of Assembly, Rt. Honourable Acho Ihim, hinted that the South-south and the South-east states have many things in common in the region, not leaving out challenges,stressing the need for the first joint parliamentary session to bid a way forward in addressing their challenges.
Reacting to the grazing reserve proposals and activities of herdsmen in the geo-political zones, a lawmaker from Abia moved a motion on the position of legislators in both region.
After much deliberations and contributions, the legislators opposed the grazing bill, urging all Assemblies in the region to pass bills restricting cattle rearing and prohibit grazing of cattle from one location to another.
They insisted that the proposed bill to establish and control grazing routes and reserves should be rejected.
After the session, some of the lawmakers hinted that the theme of their gathering would go a long way to unite the South-south and South-east zones, as well as Nigeria in general.
In attendance were the Speakers from Ebonyi, Delta, Cross River, Imo, Edo, Bayelsa, and Abia states while Deputy Speakers from Akwa Ibom, Anambra and Enugu states represented their speaker amidst a large number of legislators from the the two zones.