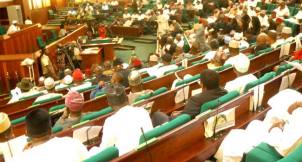 The House of Representatives is set to investigate an alleged fraudulent practice involving multi billion naira insurance covers for government assets in the country.
According to the motion sponsored by Rep. Prestige Ossy, some insurance companies are being given undue advantage in return for bribing some government officials.
The House resolved to compel the Head of Service and other government establishments to provide a detailed data of all premiums paid on government assets within the last three years
The investigation is to cover an in-depth audit of the selection process, investigate the complicity of brokerage firms, insurance and reinsurance companies in the matter.