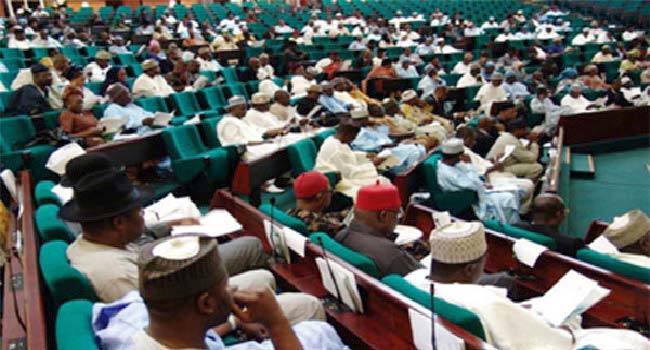 The Minister of Foreign Affairs on Wednesday failed to appear before the joint House of Representatives Committee investigating allegations of sexual misconduct brought against three members of the House.
This is the second time the Minister, Mr Geoffrey Onyeama and the US Ambassador to Nigeria, Mr James Entwistle, have failed to appear before the Committee.
The Minster, in a letter to the Committee, said the time for the investigative hearing coincides with the Federal Executive Council meeting in the Presidential Villa.
The Committee had adjourned the meeting last week after another letter from the Minister said he will be away in Kigali, Rwanda for the extra ordinary meeting of the African Union and asked for another date.
The Committee, however, heard from the three lawmakers who denied the allegations brought against them.
The hearing is expected to resume on Thursday when the minister is expected to appear.
The United States Ambassador, Mr James Entwistle also failed to appear before the meeting.
Mr Entwistle, said there is proof that three members of the Nigerian House of Representatives were seen acting inappropriately in the US.
Mr Entwhistle is to present video evidence against them for alleged sexual misconduct.
Innocent Until Proven Guilty
The House Committee Chairman on Capital Market, Rep. Yusuf Tajudeen, had challenged the U.S Embassy to come and place their facts in the sex allegation against federal lawmakers before the House.
He said the House of Representatives is expecting the U.S Embassy to provide video evidence of the allegations made against some members.
"We want them to place their facts and confront our colleagues" he said via a phone interview on Sunrise Daily.
He also maintained that the House is convinced that the accused were never engaged in solicitation for sex act.
Two All Progressive Congress (APC) lawmakers, Mohammed Gololo and Mark Gbillah, and one Peoples Democratic Party (PDP) lawmaker, Samuel Okon, were alleged to have solicited for sex and sexually harassed a hotel housekeeper in Cleveland, Ohio.