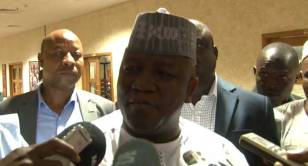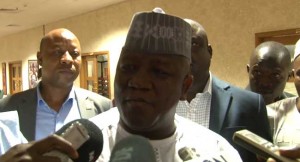 Meanwhile the Governor of Zamfara State, Abdullahi Yari, has dismissed the reported impeachment threat by lawmakers in his state.
The Governor, who spoke to State House correspondents after the governors' forum meeting last night denied that there was such a move in his state.
He described what is happening in his state as democracy in practice, adding that he was in full control of the machinery of government and peace has returned to the seat of government.
The Zamfara State Government had earlier denied any impeachment threat against Governor Abdulaziz Yari by the state house of assembly.
The State Commissioner of Information Umar Jibo told Channels Television that he was not aware of any impeachment threat against the Governor but he knew that there were some misunderstandings between the two arms of government.
"I don't have details of impeachment threat but there were some misunderstanding between the legislatures and the executive but with the intervention of elders the problem has since been resolved," he said.