House Challenges Jibrin To Present Proof Of Alleged Budget Padding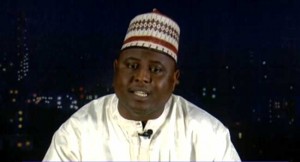 The House of Representatives has come out to refute allegations made by the former chairman of the House Committee on Appropriation, Abdulmumin Jibrin.
Addressing journalists in the National Assembly, the chairman of the House Committee on Media, Abdulrakas Namdas said that the lawmaker has by his actions gone ahead to confirm why he was relieved of his position.
Hon. Jibrin had accused the House of representatives' Speaker and other principal officers of playing major roles in the controversial 2016 budget padding
The House has challenged the former chairman to present credible and authentic documents to back up his allegations of wrongdoing against principal officers in the House.
When the House of Representatives adjourned plenary on Thursday for their annual recess, no one had an idea of what was to follow.
Since then, the former chairman of the House Committee on Appropriation has demanded that the Speaker and Deputy Speaker of the House resign having made several allegations against them.
The Spokesman of the House has now come out to address some of the allegations made by the former chairman.
Reasons For Jibrin's Removal
He started by giving reasons why the lawmaker was removed as committee chairman.
"His removal was based on sundry acts of misconduct, incompetence, total disregard for his colleagues and abuse of the budgetary process, among others.
He went on to accuse Jibrin of the following:
i. Immaturity and lack of capacity to handle the Office of Chairman, Appropriations
ii. Tendency and proclivity to blackmail colleagues and high government officials and misuse and mishandle sensitive government information
iii. Unacceptable Mismanagement Of The 2016 Budgetary Process.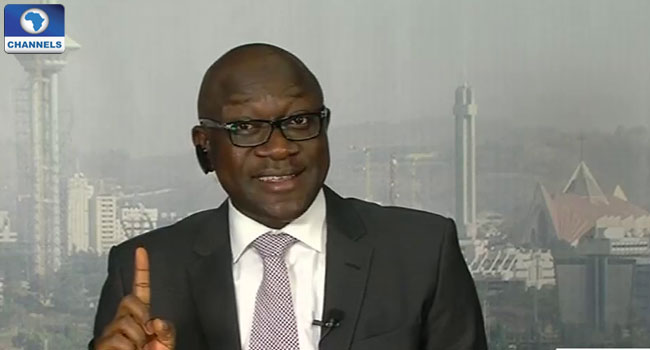 And to the allegations of budget padding, the House spokesman said that the 8th House of Representatives under the leadership of Speaker, Yakubu Dogara, has not deviated from established practices, precedents and traditions.
"The powers of the National Assembly on appropriation are clearly spelt out in Sections 4, 59 and 80 (4) of the 1999 Constitution.
"Section 4, empowers the National Assembly to make laws for good governance of the federation while Section 59 confers on the Legislature final say on the budget.
"When therefore, the National Assembly appropriates funds in the budget, it can never under any circumstances or guise be deemed or regarded as tinkering or padding."
The House says the whole saga is an internal matter and in accordance with its rules, the House Committee On Ethics and Privileges will investigate the allegations made by Rep. Abdulmumin Jibrin and he will be afforded the opportunity of fair hearing.