Court Orders Bank To Appoint Accountant In Case Of AMCON Vs. Jimoh Ibrahim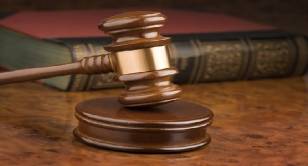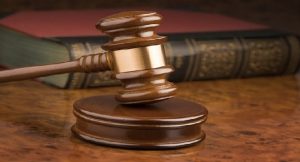 A Federal High Court sitting in Lagos has ordered Union Bank of Nigeria to nominate a chartered accountant within seven days for the purpose of carrying out a forensic audit of statement of accounts on the alleged 50 billion Naira loan allegedly granted to businessman, Mr Jimoh Ibrahim by the bank.
The accountant will work with two other accounting firms nominated by the Asset Management Corporation of Nigeria (AMCON) and Mr Jimoh Ibrahim.
At the resumed hearing of the suit on Monday, lawyer to AMCON, Yusuf Ali (SAN), informed the court that AMCON has already nominated KPMG.
Counsel to the defendants, Chief Niyi Akintola (SAN) also stated that in compliance with the directive of the court, the defendants appointed the accounting firm of Adewale Folowosele & Associates.
The court has also ordered that the joint forensic audit is to be conducted by the three chartered accountant firms within a month at the Union Bank headquarters.
The matter has been adjourned till September 28 for a report of progress or settlement.
Justice Abdulazeez Anka had on July 11 discharged an interim order granted to AMCON to take over some assets belonging to Mr Jimoh Ibrahim.
This was after the business man had submitted that the exparte order was obtained via suppression and misrepresentation of material facts by the plaintiff (AMCON) and the order was obtained in bad faith against persons who are not parties to the suit.
The applicants had in a 24-paragraph affidavit in support of their application, deposed to by one Gbenga Onilude, a litigation officer, stated that none of the properties attached in the exparte order belong to any of the defendants; NICON Investment Limited, Global Fleet Oil and Gas Limited and Barrister Jimoh Ibrahim.