Heads Of 'Operation Delta Safe' Meet To Restrategise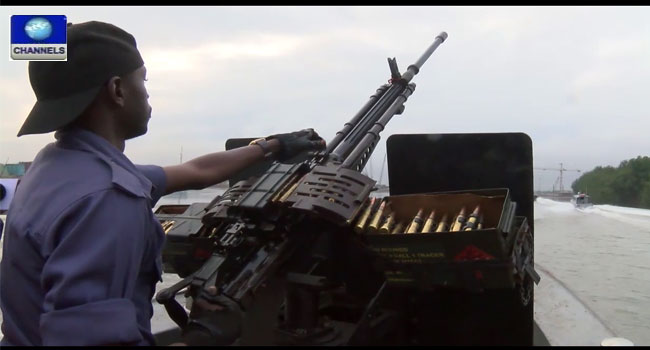 Heads of all the components of the Nigerian Armed Forces that make up operation "Delta Safe" have held an extensive closed-door meeting.
The meeting, which lasted for six hours, took place on Tuesday at the headquarters of the task force in Yenagoa, the Bayelsa State capital to assess their work so far and synergise their operations.
The extensive meeting afforded the officers an opportunity to synergize their operations so that their action would be mission-oriented.
The Commandant of the operation, Rear Admiral Joseph Okojie, told newsmen after the meeting, "Since Operation Delta Safe was activated on the 24th of June, 2016 we have not met with the various component commanders.
"As you are aware it is a multi-agency task force and it is necessary for us to view what we have achieved so far and to know ourselves properly."
Aside meeting with fellow officers attached to the "Operation Delta Safe" taskforce, the Commandant used the opportunity to explain the recent increase of military personnel in the Niger Delta with special reference to Kiama town, which is the hometown of celebrated Ijaw freedom fighter, Isaac Boro.
He appealed to the people to go about their everyday activities in spite of the presence of armed officers as they are in the Niger Delta to ensure continued peace in the region.