The Court of Appeal  sitting in Abuja has dismissed the suit filed by Mr James Faleke, challenging the election of Mr Yahaya Bello as Kogi State Governor.
The 5-man panel of the Court of Appeal sitting in Abuja ruled that Faleke's case lacks merit.
The appellate court had earlier reserved the judgment after hearing submission from all parties involved in the matter.
Counsel for Faleke, Akin Olujimi, had urged the Appeal Court to set aside the decision of the Kogi election tribunal and invalidate the election of Yahaya Bello on the ground that Bello was not properly nominated.
He submitted that Bello did not undergo all the electioneering processes as required by law before he emerged as his party's candidate in the re-run election.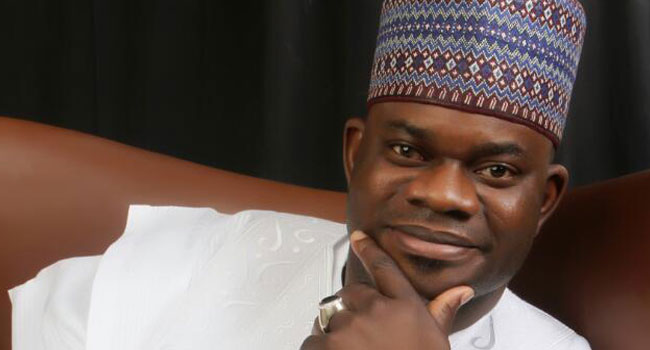 In his own submission, Joseph Daodu, who is counsel for Governor Bello, insisted that the issue of nomination of candidates for election was the sole responsibility of a political party.
Daodu submitted that Governor Bello, having been nominated by the APC in compliance with the existing law and authority of the party remained the candidate of his party in the election.
Counsel for INEC, Ahmed Raji, asked the court to uphold the election of Yahaya Bello on the ground that he was properly nominated by APC as a replacement to Abubakar Audu who passed away during the election.
The Tribunal
Mr James Faleke ran as deputy governorship candidate with Mr. Audu. It looked as though they were coasting to victory before Mr. Audu suddenly died.

INEC declared the election inconclusive and asked the APC to nominate a replacement for the deceased. Mr. Yahaya Bello was nominated and he nominated Mr. Faleke as his deputy, an offer the latter refused.
A three-man tribunal led by Justice Halima Mohammed, on June 6, held that Faleke lacked locus standi to challenge Bello's election having never been sponsored by his party, the APC, as a governorship candidate in both the November 21, 2015 election and the December 6, 2015 supplementary poll.
The Chairman of the Tribunal, Halima Mohammed, who read the judgment in the petition filed by Mr Faleke, threw away the petition for lacking in merit.
She said the fact that INEC declared the election of November 21, 2015 inconclusive meant no governor or deputy governor-elect emerged, and Mr Faleke therefore had no basis to challenge the nomination of Mr Bello to replace the late Mr Audu.