Monarch Says Iwo Indigenes Can Emerge Ooni Of Ife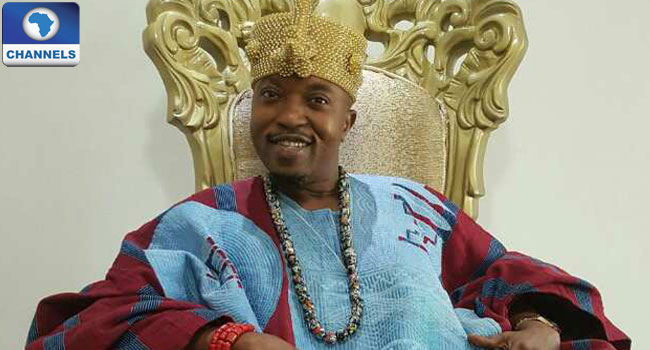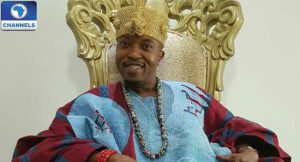 The Oluwo of Iwo Land, Oba AbdulRasheed Akanbi, has led the chiefs and prominent indigenes in the town to their source in Ile Ife.
In what could be described as a journey of discovery, the monarch and his subjects traced their origin to Lafogido Ruling House, which is said to be one of the four ruling houses that produce the Ooni of Ife in Osun State, southwest Nigeria.
According to history, the only female Ooni of Ife from Lafogido Ruling House, Luwo Gbagida, departed Ile Ife to found the town today know as Iwo.
The Cradle Of All Mankind
Centuries later and after becoming the Oluwo in less than a year, Oba Akanbi decided to lead his subjects to their ancestral home at Owodo Royal Compound in Okerewe for the first time in their history.
He was received by the elders of the royal house where he expressed delight that he was able to trace his origin back to Ile Ife which the Yoruba nation believed to be the cradle of all mankind.
Oba Akanbi said Oranmiyan, one of the sons of Oduduwa, did a similar thing about 1,500 years ago when he traced his origin to Ile Ife.
He told journalists that it had now been established that indigenes of Iwo could contest to be the Ooni of Ife anytime the stool becomes vacant.
The Iwo monarch added that princes from Ile Ife can also go to Iwo town and aspire to ascend the throne of Oluwo.
"Iwo has a ruling house here in Ife, so it means that Ife princes can come to Iwo anytime and even aspire to be on the stool and also Iwo princes too can come to Ife and still want to do the same ( become the Ooni)," he stated.
The Oluwo said that the Iwo founder, who was the 16th Ooni of Ife, was the first road engineer after paving roads with potsherds.
He insisted that he was part of the ruling house and would be involved in functions members of the family in Ile Ife perform.
One of the heads of the Lafogido Ruling House kown as Sooko, Babatunde Adediwura, corroborated the claims of the Oluwo.
"What Kabiyesi said is the truth. There is no woman in Yoruba land that can be compared to Luwo Gbagida, who is the ancestor of the Oluwo of Iwo," Adediwura said.