Kidnapping: IGP Deploys Special Forces To Abuja-Kaduna Highway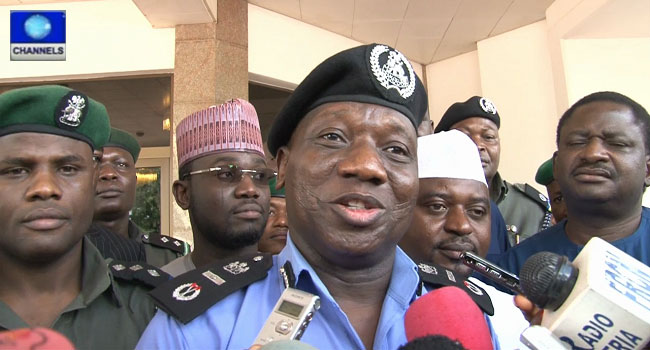 The acting Inspector General of Police (IGP), Ibrahim Idris, has deployed Special Forces to help curb activities of kidnappers, armed robbers, cattle rustlers and other criminal elements along the highway and surrounding states.
This is in response to the rampant cases of kidnapping along the Kaduna-Abuja highway.
Inaugurating the special strike force on Friday, the IG who was represented by the Deputy Inspector General of Police (DIG) in charge of operations, Joshak Habila, said that the operatives would be dispatched to various locations in Kaduna, Niger and the Federal Capital Territory to protect lives and property of road users and residents of the areas.
The IGP assured citizens living around the area that the arrival of the special strike force, together with operatives of the Kaduna State Police Command would bring activities of kidnappers and other criminal elements to an end.
He appealed to members of the public to cooperate with men of the strike force and the command by providing useful information that would enable them track down the criminals that have been terrorising the state.
Meanwhile, the Assistant Inspector General of Police in charge of Zone 7, Alkali Usman, also joined the DIG in warning the officers and men of the squad not to exhibit acts capable of truncating the operation.
He also assured them that their welfare would be adequately taking care of.
Kaduna has recently gained notoriety as a hotbed for the kidnapping, with past victims including diplomats, judges, government officials and political figures.
For a smooth operation, operational patrol vans with communication gadgets have been procured for the troops.
As they move into their various units to commence operation, it is hoped that they will bring the activities of armed bandits to an end.