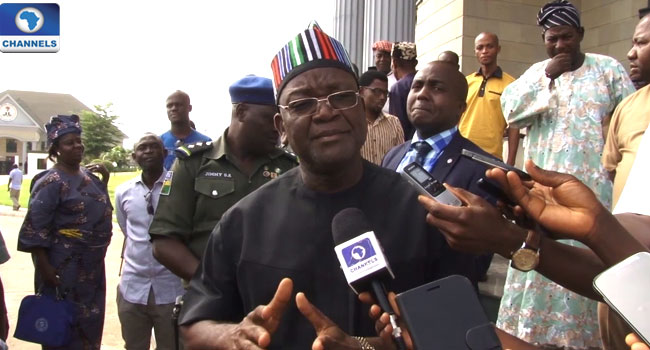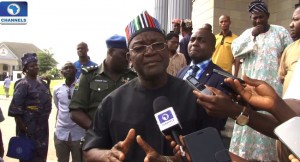 The Benue State security council today, approved the termination of the amnesty pardon and the agricultural product tax collection contract earlier granted, Mr Terwase Akwaza.
Mr Akwaza, also known as Ghana, is said to have evaded arrest on sundry allegations, including murder and kidnapping.
Amnesty pardon and the agricultural produce tax collection contract were granted Mr Terwase Akwaza when he gave up his underworld lifestyle.
The approval for the rights to be withdrawn was issued on Monday at a security meeting convened by Governor Samuel Ortom at the Government House, to review the status of last Saturday's military invasion of Gbise village to apprehend Ghana.

Governor Ortom, his deputy, Mr Benson Abounu and security chiefs, were present at the security council meeting which lasted for Six hours.
At the end of the meeting, the Commissioner of Police, Mr Bashir Makama, said, although Ghana evaded arrest, property used by the suspects to perpetrate criminal activities, including armed bunkers, were destroyed.
On the sideline of the security meeting, the Director of Personnel Management of Katsina Ala Council Area, Barnabas Jadu, denied any protest by Gbise community against the military invasion.
At the end of the meeting, the commissioner of police, led other security chiefs out to intensify efforts aimed at returning peace to the area.
He told reporters that Ghana was still at large.