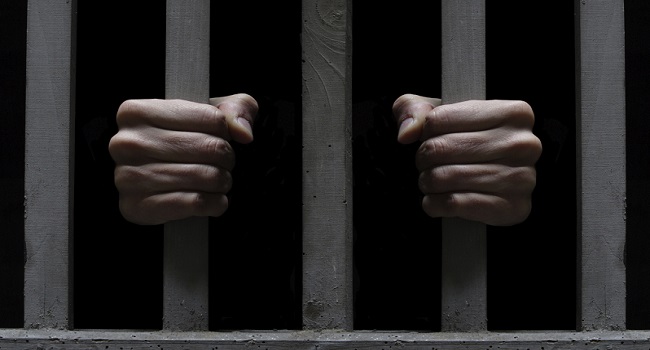 The Nigeria Prisons Service says it has re-arrested six inmates who escaped from the Nsukka Prisons in Enugu State.
The Enugu State Controller of Prisons, Mr Isaiah Amariri, who confirmed the arrest, however declined to give the exact number of inmates that escaped from the prison.
Mr Amariri said the prison service is liaising with security agents and community groups to apprehend the remaining escapees.
He further assured Nigerians that after investigations on the jail break, any person in the service found to have been involved or aided the jail break would be arrested and prosecuted.
Some inmates had on Tuesday night, broke their cells and scaled over the perimeter fence of the Nsukka Prison in Enugu State, southeast Nigeria.
The Enugu incidence is coming about two weeks after 13 inmates escaped from the Koton Karfe Medium Security Prison in Kogi State.