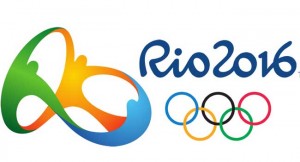 One of Team Nigeria's coaches, Gabriel Okon, has sounded a warning to athletes in participating in Rio Olympics 2016 to focus and concentrate on their events instead of turning to 'prayer warriors' hoping for a miracle to win medals.
He gave the warning as athletic events, considered as the powerhouse of the Olympics, begin.
Okon, a former athlete of repute, said that all Nigerian athletes needed was to be focused on their events and not be distracted or abandon training and be looking for manna to fall from heaven.
"Hardwork, preparation, mental alertness and your quick reaction to the sound of the gun are some of the things that athletes require.
"To a larger extent, luck. Yes, you need luck too but not totally dependent on prayer. Other athletes are praying as well as working hard too.
"They should learn not to add unnecessary pressure on themselves", he said.
The nation is yet to feature in the medals table, with some of its contingent already out of the game.