Kano Govt. To Invest Two Billion Naira In Youth Empowerment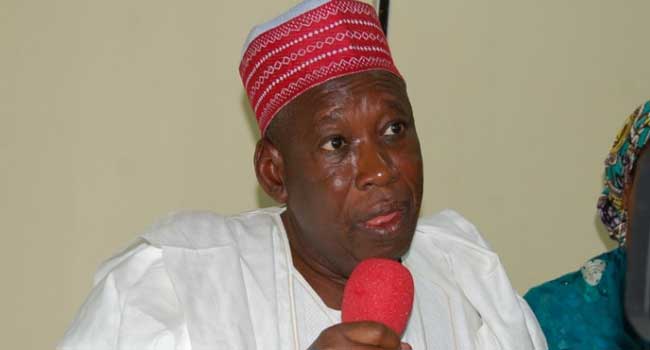 The Kano State Government plans to invest two billion Naira in the establishment of youth empowerment centers across the 44 local government areas of the state.
During the 2016 International Youth Day celebrations in the state on Friday, Governor Umar Ganduje said eradicating poverty and job creation were among the priority areas of his administration.
The celebration was geared towards identifying relevant challenges of unemployment and poverty among the youth, with the theme: 'Road to 2030: eradicating poverty and achieving sustainable production and consumption".
Hundreds of youths drawn from the 44 Local Government areas of the northwest Nigerian state, stormed the Sani Abacha Stadium to conduct a march past in celebration of the day.
Empowerment Through Entrepreneurship
Governor Ganduje while addressing the youths, said that his government had planned various entrepreneurship development programs that would train and empower youths to reduce idleness.
Governor Ganduje, who was particularly concerned about the future of Nigerian Youths, said very soon his government would embark on a massive establishment of youth training centers across the state, of which the main focus would be to train youths via various skills acquisition programmes.
Kano State Commissioner of Information, Youth and Sports, Muhammad Garba, asked youths in the state to remain patient with the Government while the administration tries to solve the poverty and unemployment problems facing youths in Kano.
Mr Garba also said that his ministry would soon embark on some recruitment exercises via various entrepreneurship platforms.
The National Youth Council of Nigeria passed a vote of confidence on the Governor and declared Mr Ganduje 'The Grand Commander Of Youth Empowerment And Economic Development'.
There was also a presentation of certificates which was one of the highlights of the day.