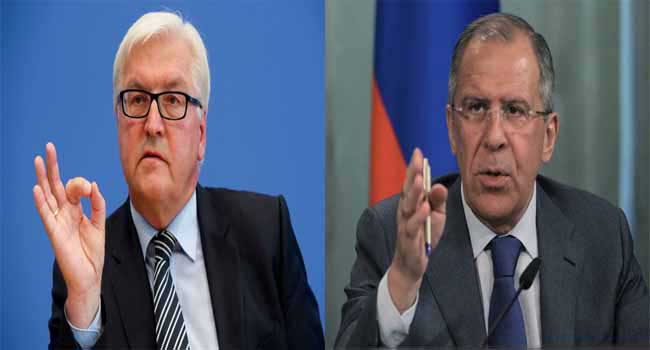 The foreign ministers of Russia and Germany, Sergei Lavrov and Frank-Walter Steinmeier, are set to meet on Monday.
The Russian Foreign Ministry said that the duo would discuss the conflicts in Ukraine and Syria in the course of their meeting expected to take place in Yekaterinburg.
President Vladimir Putin had accused Ukraine of sabotage plans in Crimea, the peninsula Russia captured from Ukraine in 2014.
Turkish President, Tayyip Erdogan, had also discussed the Syrian conflict with Mr Putin during his visit to Russia earlier this week.