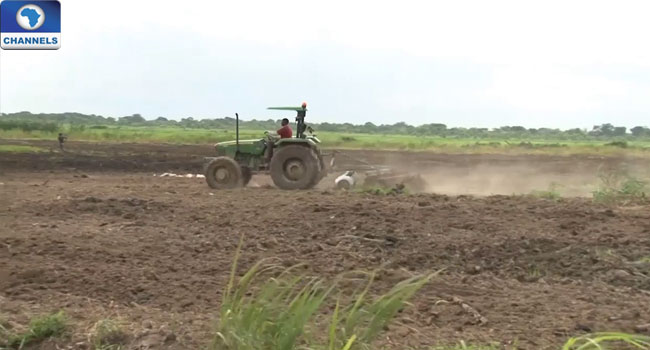 The Nigerian government has announced plans to revive and reposition agriculture as the arrow head of the nation's economic development.
Vice President Yemi Osinbajo told a gathering in Abuja on Monday that the government would recapitalise the Bank of Agriculture before the end of 2016.
He added that the government would lend at a single digit rate to its citizens.
Professor Osinbajo announced the plans at the public presentation of the Green Alternative Promotion Policy in Abuja, Nigeria's capital.
Economic Recession
In attendance with some ministers, the Vice President told the gathering that it had become necessary than ever to revive the sector owing largely to an economic recession.
The Minister of Agriculture, Mr Audu Ogbeh, says that Nigeria was now number three in the export of cocoa, behind Ivory Coast and Ghana.
Before the discovery of crude oil, Nigeria relied solely on agriculture for its revenue and was Africa's major cocoa exporter.
The official launch of the green alternative was projected to refocus the economy and make Nigeria food self-sufficient.
In 1960, agriculture contributed 60% to the Nigeria's Gross Domestic Product but had since fallen to 23% in 2016.