Ambode Signs Lagos Property Protection, Neighbourhood Safety Bills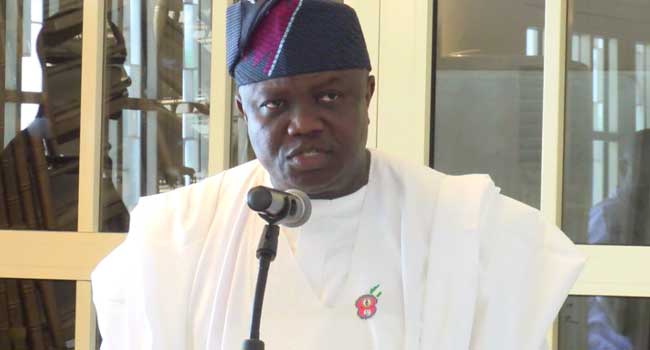 Governor Akinwunmi Ambode has signed the Lagos State Properties Protection Bill into law, to tackle the menace of land grabbing in the state.
Governor Ambode also signed the Lagos State Neighbourhood Safety Corps Bill, a move which is majorly aimed at boosting security of lives and property across the state.

He explained that the laws were central to his administration's focus of safeguarding the lives of all residents, as well as attracting investments and improving the ease of doing business in the Nigeria's commercial capital.
The Governor noted further that the laws would reduce the activities of persons or corporate entities who use force and intimidation to dispossess or prevent any person or entity from acquiring legitimate interest and possession of property acquired through government or private transactions.