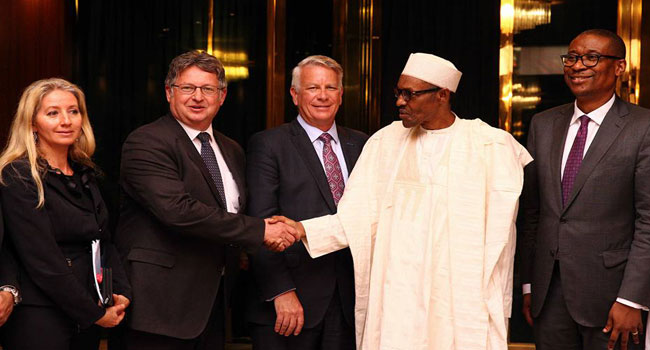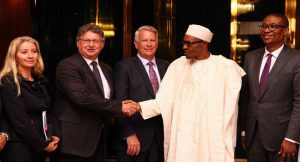 President Muhammadu Buhari of Nigeria says Nigeria is open to investment in all quarters including the automobile sector to improve the lives of Nigerians.
He said that Nigeria, as a country, recognised her problems early enough, but remained potential for too long and so did not achieve much results.
In a meeting at the Presidential Villa in Abuja, with the Executive Members of the Association of African Automotive Manufacturers (AAAM), led by the chairman, Mr Jeff Nemeth, President Buhari explained that to reverse the trend, his government must avoid mistakes made in the past by both government and manufacturers.
"We are ready to get investment from all quarters, so that we can improve the lives of our people," Buhari told the association.
The President lamented that Nigeria failed to develop on automobile initiatives started in Bauchi, Kaduna and Ibadan, and depended too much on oil as the mainstay of her economy.
"We are making efforts to start our steel industry all over again. I see vast opportunities for both the country and those who invest here," the President told the automotive manufacturers.
Nemeth said the Association comprised potential investors who were ready to unlock investment potentials on the African continent.
"We are ready to offer strategic partnership with Nigeria. We want to promote investor-friendly regulatory frameworks and sustainable manufacturing.
"We will equally promote infrastructure development, job creation, and skills transfer," he said.
The AAAM chairman sought the support of the Presidency in the realisation of the vision and mission of the association.