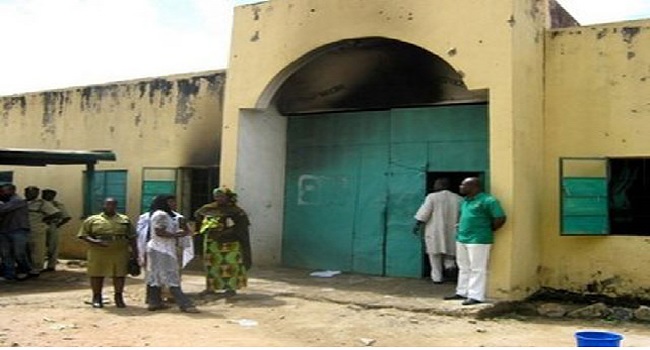 Twenty-three officers of the Nigeria Prisons Service have been relieved of their jobs for their alleged role in the jailbreaks that occurred recently at Kuje Medium Security Prison in the Federal Capital Territory and Koton-Karfe Prison in Kogi State.
This decision was approved at an emergency meeting of the Civil Defence, Fire, Immigration and Prisons Services Board in Abuja on August 11.
A statement from the Nigeria Prisons Service indicates that 17 junior staff of the Kuje and Konton-Karfe prisons have also been sacked in connection with the jailbreaks.
In addition, the officer in charge of the Nsukka Prison in Enugu State, Mr Lawrence Okonkwo and 10 other staff of the facility have been suspended, to allow for an investigation of the escape of 15 inmates from the prison last week, though six of them were said to have been re-arrested.
The sack comes on the heels of the three jailbreaks that occurred between June and August in Kuje, Koton-Karfe and Nsukka prison facilities, all in Nigeria.
Two inmates escaped from the Kuje prison while 13 others fled the Koton-Karfe prison.
The Nsukka jailbreak was the recent where 15 prisoners escaped, just as six escapees were rearrested.