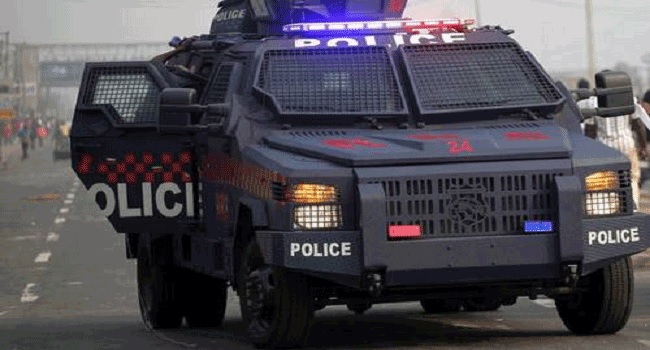 Two mobile policemen were killed on Tuesday morning during a robbery incident at Hawan Kibo, along Jos- Abuja highway in Plateau State, North Central Nigeria.
According to the Police Public Relations Officer of the Plateau Police Command, ASP Tyopev Mathias, some hoodlums attacked the mobile vehicle stationed along the highway, dispossessed a mobile police sergeant of his riot gunner and subsequently killed him.
In the process, a Central Bank of Nigeria's (CBN) bullion van coming from Jos en route Lafia in Nassarawa State, ran into the incident and another mobile sergeant in the convoy escort also died in the gun battle.
"Some hoodlums attacked a mobile unit along the Jos-Abuja highway in which a mobile police sergeant was killed while the special escort of the CBN bullion van going to Lafia ran into the attack, which led to the death of the other mobile police sergeant.
"The bullion van was not carrying any cash as at the time of the incident while the corpses of the policemen have been deposited at the Plateau specialist hospital." The police spokesman told Channels Television on phone.