Saraki To Sponsor Football Tourney In Yekini's Honour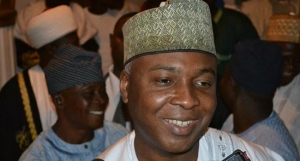 Nigeria's Senate President, Dr. Bukola Saraki, has promised to sponsor an annual soccer tournament to immortalise late Nigerian legend, Rashidi Yekini.
Dr. Saraki, who was represented by the Director of Sports, Abubakar Bukola Saraki (ABS) Football Club, Alloy Chukwuemeka, gave the Senator's promise during a visit to Yekini's mother, Sikirat at her residence at Ijagbo in Oyun Local Government Area of Kwara State.
He explained that the tourney would be organised among U-13 boys in Oyun LGA especially Ira, the country home of the late soccer legend, where they believe another Yekini would emerge soon.
The Senate President added that for years to come, soccer fans all over the world would continually celebrate Yekini's exploits in the round leather game.
He said that he had donated a giant trophy for the competition and some football kits to the contenders and the officials of the competition, which may coincide with the date Yekini died.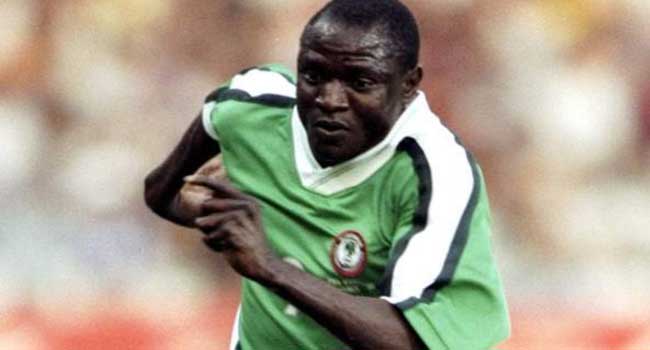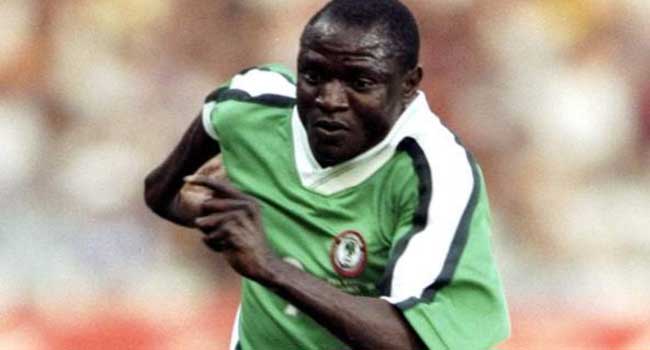 Senator Saraki had earlier renovated of the private mosque, shops and a six-flat apartment of Yekini's mother and also gave her an undisclosed amount of money.
In her response, Yekini's mother lauded the lawmaker for rewarding her late son with the kind gesture.
The Senate President further presented a new tricycle to Yekini's younger brother, Hakeem, to help improve his standard of living.
He also called for the establishment of an institution in Nigeria, to honour sports heroes and heroines before their demise, based on their contributions to the growth of Nigeria in their chosen careers.