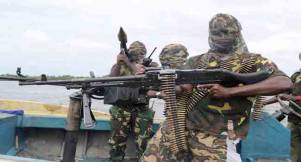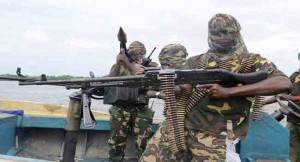 A militant group in Nigeria's Niger Delta region, the Niger Delta Avengers, which has claimed a wave of attacks on oil facilities in the south-south, said it was ready for a ceasefire and a dialogue with the government.
The restive southern swampland region has been rocked by violence against oil and gas pipelines since the start of the year, reducing the nation's crude oil output by 700,000 barrels a day to 1.56 million barrels per day.
"We are going to continue the observation of our announced ceasefire of hostilities in the Niger Delta against … the multinational oil corporations," the Niger Delta Avengers said in a statement received by Reuters on Sunday.
"We promise to fight more for the Niger Delta, if this opportunity fails," it said.
The group has claimed several major attacks on oil installations, but they have been less active in recent weeks, which has led to speculation about a ceasefire, as the government has been trying for two months to reach out to the militants.
The group said it would support a dialogue "to engage with the Federal Government's, representatives from the home countries of all multinational Oil Corporations and neutral international mediators".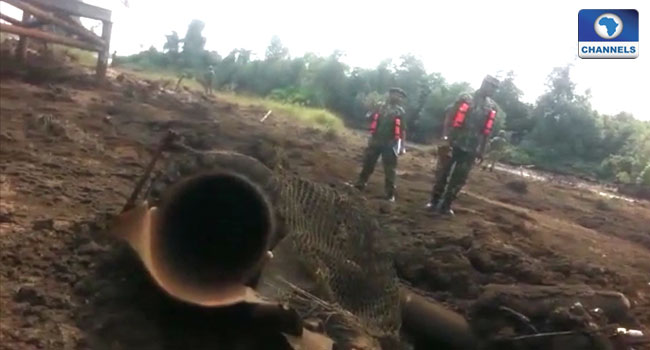 It only said it wanted talks to focus on de-escalating the Niger Delta conflict.
The group previously said it was fighting for oil revenues to drag the region out of poverty, floating even the idea of secession, a goal out of question for the government.
The Niger Delta Avengers' statement was sent to Reuters by mail but the news agency said it was not possible to contact the group which only communicates with the media via statements on social media, its website or sent by mail.
Ceasefire agreement would be very difficult to enforce in the region, as there are other small militant groups which have made deviant statements in the past.
Like other militant groups, the Avengers has apparently split, making it difficult for the government to identify the right people to talk to.
There was no immediate statement from the government of President Muhammadu Buhari but Reuters said a youth council representing the largest ethnic group in the swampland urged the government to seize the opportunity for dialogue.
"We welcome the conditional declaration of ceasefire by the Niger Delta Avengers if it is actually from them.
"We call on the federal government, especially President Buhari, to take advantage of this ceasefire to aggressively dialogue with the people of the region to address the issues affecting the region," the Ijaw Youth Council said in a statement.