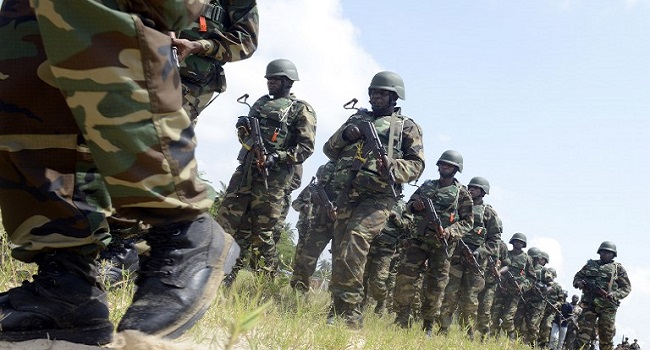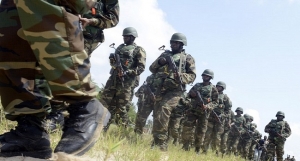 Officials of the Nigerian Army have killed three armed suspected kidnappers in Bauchi State.
The suspects were killed by troops of 33 Brigade during fighting patrols to clear the State of such criminals.
A statement by the spokesman for the Army, Colonel Sani Usman, said that the operation was carried out to end incessant cases of armed robberies and kidnappings in some parts of Bauchi State.
The suspected kidnappers were killed during fighting patrol on Sunday at Dutsen Mairama and around Dogon Ruwa settlement within Lame/Burra forest of Toro and Ningi Local Government Areas of the State.
"During the encounter, three armed kidnappers were killed and their camps were destroyed.
"The troops also recovered arms and ammunitions including empty shell," a statement by Colonel Usman read.
Kidnapping is increasing in Nigeria's northern region, where a dissident group had terrorised its eastern part for over six years.
The crime, seen as a means of livelihood by criminals, used to be more prominent in the south-south region, where several expatriates had been taken hostage in the past.
Huge amount of money is usually requested for as ransom for persons kidnapped.
In the heightened operations against kidnappers, the army said the troops would continue to carry out clearance operations in all known hideouts of kidnappers and armed bandits within Bauchi and other States to deny criminal elements freedom of action.