Police Reveal Approach To Crime Control In Zone Nine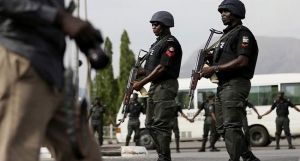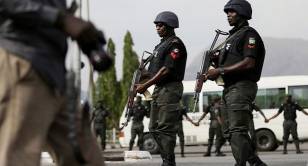 The Assistant Inspector General of Police in charge of Zone Nine, Hassan Karma, has revealed the security strategies to tackle crime within the zone in southeast Nigeria.
He listed the plans to include bringing the police closer to the people, policing with integrity and adopting professionalism among others.
Mr Karma warned that the era of people committing crime in a state and migrating to another state in an attempt to flee from justice was over.
He told a gathering that the Nigeria Police Force had deployed check and balances across Nigeria, to curtail crime.
The Commissioner also noted that efficient crime management had been adopted, as the focal point in community policing.
He added that he was devising amenable ways of establishing and maintaining mutual trust between the citizenry and the police.
Mr Karma reiterated that crime would not be tolerated anymore within the zone and warned that anybody found wanting, regardless of his or her status, would not go unpunished.
He was speaking on Monday at a gathering in Umuahia, the Abia State capital.
The Chairman of Umuahia North Council of Traditional Rulers, Eze Philips Ajomuiwe and the Imo State Comptroller of Immigration, Anthonia Opara, expressed delight at the development.
They told Channels Television that they would bring crime down to its minimal level.