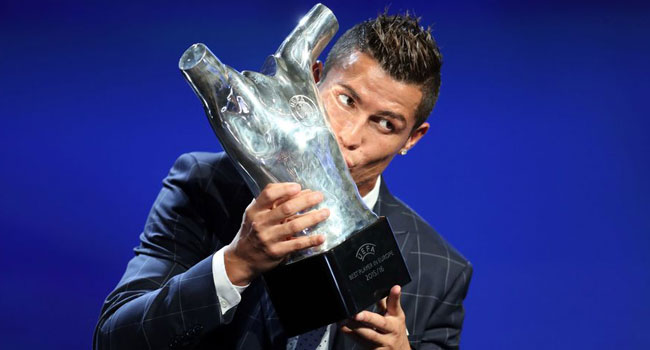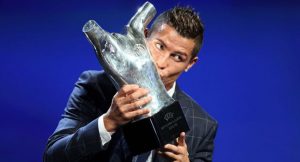 Portugal's forward, Cristiano Ronaldo, has been named the UEFA Best Player in Europe for 2015/2016.
Ronaldo was named on Thursday at a ceremony that also produced the draw for the group stage of the Champions League.
After he was named winner, Ronaldo said: "My team-mates are the key. They are the key every year.
"I work hard myself but without the help of my team-mates this would not be possible.
"Thanks to my team-mates from Real Madrid and Portugal".
The Real Madrid striker also said that it was a great honour to have been voted.
"It's a great honour and thanks to the journalists for voting for me!
"I have to mention Portugal because it was the first in their history.
"It was different because I've won the Champions League three times. To win something with Portugal was the highlight of my career," he said.
He had last month led his team to win the European Nations Cup, in a final that he was pulled out due to an injury.