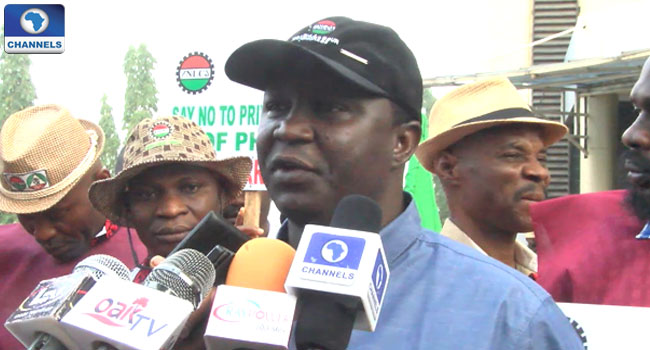 The Nigeria Labour Congress (NLC) has proposed the independence of the judiciary and local government to build a stable and vibrant democracy.
It believes Nigeria cannot fight the monster of corruption if the autonomy of the judicial and local government was not achieved.
The President of the union Mr Ayuba Wabba, told a gathering in Katsina State that the judicial arm of the government and local government should be granted full autonomy to function, if Nigeria must grow democratically as a nation.
The NLC President made the observation during the opening ceremony of the 3rd National Delegate Conference of the Judiciary Staff Union of Nigeria (JUSUN) in Katsina State.
Mr Wabba told the gathering in northwest Nigeria on Friday that he believes that the autonomy will speed up the discharge of timely and appropriate judgement, as well as prosecution.
He also criticised the issue of courts giving conflicting judgement, saying it would put the judiciary in a bad light.
Fight Against Corruption
The labour leader stressed that the NLC would continue to fight against obnoxious policies from some state governments.
He called on the Federal Government not to concentrate the fight against corruption on the centre only, but asked that it should be extended to state and local governments to push grassroots development.
Members of the Judiciary Staff Union at the gathering also expressed their support for the call for the full autonomy of the judicial arm of the government.
They expressed hope that the independence of the judiciary would enable adequate discharge of their responsibilities.