Bayelsa Declares 889 Million Naira Deficit For June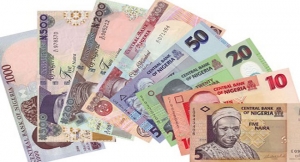 The Bayelsa State Government has declared a deficit of 889 million Naira for the month of June, 2016 out of a net inflow of 4.4 billion Naira from the Federation Accounts Allocation Committee, (FAAC).
Presenting the income and expenditure profile of the state in his office in Government House, Yenagoa, the Deputy Governor, Rear Admiral Gboribiogha John Jonah (Rtd), said Bayelsa received the sum of 6.8 billion Naira as gross inflow for the month.
The amount, according to him, includes, statutory allocation of 1.3 billion Naira, derivation of three billion Naira, Value Added Tax of 575, exchange differential of 62 million, Naira ESCROW Account of 230 million Naira, refund from Rivers State of 57 million Naira, while budget support, which is a Federal Government loan to states stood at N1.4 billion.
On FAAC deductions totaling 2.3 billion Naira, the Deputy Governor noted that, bond deduction gulped 1.2 billion Naira, foreign loans 21 million Naira, commercial agricultural loan schemes, one and 11 came up to 102 million Naira, re-structured loan facility 741 million Naira, salary bailout 16 million Naira and Excess Crude Account loan facility 126 million Naira.
Rear Admiral John Jonah said, there was an improvement in the Internally Generated Revenue for May, which is 719 million Naira, a difference of about 202 million Naira, as the state recorded an IGR of 517 million Naira from the previous month.
He also announced a total outflow of 2.9 billion Naira, comprising bank loan repayment of 1.2 billion Naira, civil servants' salary 1.5 billion Naira, political appointees 120 million Naira, adding that, actual recurrent payments stood at 1.1 billion Naira, while that of capital payments for the month was 2.04 billion Naira.